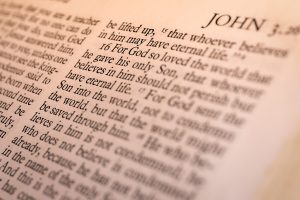 GOD LOVES YOU!!!

Jesus is interested in a relationship with you.
Healing and salvation are a gift.
It's all paid for with your name on it.
When you are touched by His love, you become loving.
When you are touched by His grace, you become gracious.
When you fall in love with Jesus, you fall out of love with sin.
We are a people truly blessed.
We give God the praise, the glory & the honor.
COME AND SEE!!!
Steve's sons love their dad! And believe me, they've known him and seen him behind closed doors. You won't get a more honest description of Steve, than one from his sons! 
That all people are sinners and cannot save themselves. Salvation is received as a free gift of God's grace, apart from works, through repentance and personal faith in the redemptive work of Christ and the regenerating power of the Holy Spirit.
Spiritual unity of believers in our Lord Jesus Christ who are thus members of His Body, the Church, whose work is the worship of God, perfecting the saints, and evangelization of the world.