Faith Baptist Church
1037 Burnside Road
Manteo, NC 27954
252-473-6214

"A House of Prayer"
Oct 1 - Feed MHS Football Team
Oct 3 - Communion
Oct 5 - 6pm Deacons Meeting
Oct 10 - Special Business Meeting
Oct 12 - 6pm Finance Meeting

Women's Bible Study
7:30 PM
Sept 30, Oct 14, Oct 28
Oct 10, following the 11AM Service, a Special Church Business Meeting will be held. Church members will be voting on additional church officers and committee members.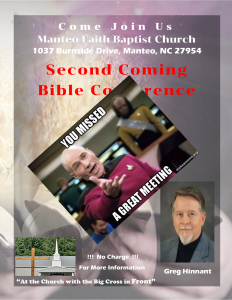 If you missed the week long Bible Conference, you can still be blessed by Greg's message on the Second Coming of Christ. Each session was recorded and is posted on the church's Facebook business page. The syllabus for the conference can be found on his website for your own personal study. Greg Hinnant was called aside many years ago from his chosen field of music education, and later from the business world, to an extended period of preparation for Christian ministry. His present teaching and writing ministries are founded on years of devotional and systematic study of the Bible and Christian history, and have been strongly influenced by the teachings of some of the masters of the spiritual life, such as Oswald Chambers and A. W. Tozer.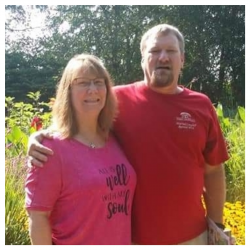 Pastor Heath Benfield and Barbara Benfield
Day Phone: 252.473.6214
Night Phone: 252.473.1842
Mobile: 828.200.5539
If anyone is interested in joining our fellowship or baptism, please contact
Pastor Heath.
Both Barbara and Heath have a true heart for Jesus, people and the message of salvation through faith and God's grace. The Benfields are residents of East Lake and come to us from many years of counseling the addicted. They both know the saving grace of Jesus and share openly about their journey and being "Born Again." Come meet the dynamic duo and hear their testimony of how Jesus changed their lives, and how He can change yours, too. 
Manteo Faith Baptist Church is a U.S.-registered non-profit organization with tax-exempt status under section 501(c)(3) of the U.S. Internal Revenue Code.
We follow the CDC Guidelines.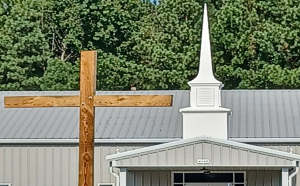 We follow the CDC guidelines.
This site may contain copyrighted material the use of which has not always been specifically authorized by the copyright owner. We are making such material available in an effort to advance understanding of teaching, scholarship, education and research, etc.  We believe this constitutes a 'fair use' of any such copyrighted material as provided for in section 107 of the US Copyright Law.
In accordance with Title 17 U.S.C. Section 107, the material on this site is distributed without profit to those who have expressed a prior interest in receiving the included information for research and educational purposes. For more information go to: 17 U.S. Code § 107 – Limitations on exclusive rights: Fair use
If you wish to use copyrighted material from this site for purposes of your own that go beyond 'fair use', you must obtain permission from the copyright owner.
All the videos, songs, images, and graphics used in the video belong to their respective owners, and we do not claim any right over them.