The Little School of Fish is privately owned, not operated by Manteo Faith Baptist Church.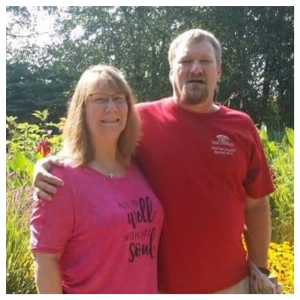 I turned in my resignation to Manteo Faith Baptist Church on October 23, 2022. This decision was made with a heavy heart and lots of prayer. I will be leaving in December in time to be home for the holidays with my family. The Lord is leading Barbara and I back to Western NC to be closer to my dad who is having some health issues, and I need to be able to help my sister care for him. We are also looking forward to spending time with him, as well. The Lord has opened the door to serve Him at Bethel Colony of Mercy so I can be closer to family.
We can look at scripture in Philippians 1:3-11 for encouragement. Paul was in prison when he wrote to them, so he was not present with the church at that time. First, Paul mentioned to the Philippians that they were "on his mind" (v. 3). Second, Paul said they were "in his heart" (v. 7), which led Paul to "pray for them" (v. 9-11). Please know that after we leave, you will remain in our minds, in our hearts, and we will continue to pray for all of you. We thank you for allowing us to be a part of your lives. We love you all dearly! We are "confident of this very thing, that He who has begun a good work in you will perform it until the day of Jesus Christ." (Philippians 1:6)
We have enjoyed our time serving, as well as sharing Jesus and His word with everyone at Manteo Faith and the surrounding community. We thank everyone for their hospitality, kindness, love and encouragement. We love you and look forward to visiting and keeping in touch.
In Christ,
Heath Benfield
Manteo Faith Baptist Church is a U.S.-registered non-profit organization with tax-exempt status under section 501(c)(3) of the U.S. Internal Revenue Code.
We follow the CDC Guidelines.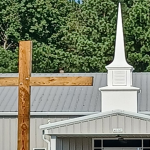 This site may contain copyrighted material the use of which has not always been specifically authorized by the copyright owner. We are making such material available in an effort to advance understanding of teaching, scholarship, education and research, etc.  We believe this constitutes a 'fair use' of any such copyrighted material as provided for in section 107 of the US Copyright Law.
In accordance with Title 17 U.S.C. Section 107, the material on this site is distributed without profit to those who have expressed a prior interest in receiving the included information for research and educational purposes. For more information go to: 17 U.S. Code § 107 – Limitations on exclusive rights: Fair use
If you wish to use copyrighted material from this site for purposes of your own that go beyond 'fair use', you must obtain permission from the copyright owner.
All the videos, songs, images, and graphics used in the video belong to their respective owners, and we do not claim any right over them.