PO Box 5
1037 Burnside Road
Manteo, NC 27954
252-473-6214
Matthew Bryan, Pastor
Repent, for the kingdom of heaven is at hand.
Matthew 4:17
The Little School of Fish is privately owned,
not operated by Manteo Faith Baptist Church.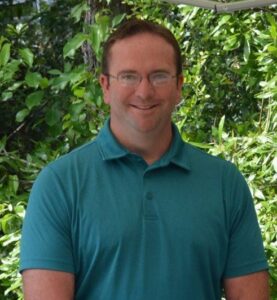 We are excited to announce the calling of Matthew Bryan as the part-time pastor of Manteo Faith Baptist Church! Matt, his wife Janet, and their son, Henry, and daughter, Lilly Mae, are coming from Columbia, NC. They have been attending MFBC for several months. Matt's first Sunday as pastor of MFBC will be June 11th with worship at 11a.m.
Matt has filled the pulpit numerous times at MFBC in the absence of a pastor. Previously, he served as youth pastor at Soundside Missionary Baptist Church and filled the pulpit every third Sunday at Frying Pan Freewill Baptist Church. Matt is currently employed full-time in Forensic Investigation and Evidence Management at Dare County Sheriff's Office. Janet will be teaching for the Manteo School District.   
He has many character traits, strengths, and skills that will make him a great fit for MFBC. He is warm, approachable and personable. Matt will no doubt be an inspiring leader, teacher, and mentor.
We can't wait to begin this new chapter in the life of our church as we turn our focus to the future, believing that God has great things in store for Manteo Faith Baptist Church. To God be the glory!
Manteo Faith Baptist Church is a U.S.-registered non-profit organization with tax-exempt status under section 501(c)(3) of the U.S. Internal Revenue Code.
We follow the CDC Guidelines.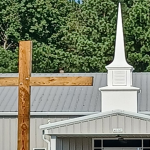 This site may contain copyrighted material the use of which has not always been specifically authorized by the copyright owner. We are making such material available in an effort to advance understanding of teaching, scholarship, education and research, etc. We believe this constitutes a 'fair use' of any such copyrighted material as provided for in section 107 of the US Copyright Law.
In accordance with Title 17 U.S.C. Section 107, the material on this site is distributed without profit to those who have expressed a prior interest in receiving the included information for research and educational purposes. For more information go to: 17 U.S. Code § 107 – Limitations on exclusive rights: Fair use
If you wish to use copyrighted material from this site for purposes of your own that go beyond 'fair use', you must obtain permission from the copyright owner.
All the videos, songs, images, and graphics used in the video belong to their respective owners, and we do not claim any right over them.
CCLI #2419284/Streaming License #20546583/CVLI #505449237