PO Box 5
1037 Burnside Road
Manteo, NC 27954
252-473-6214
"Anyone who is thirsty may come to Me." --John 7:37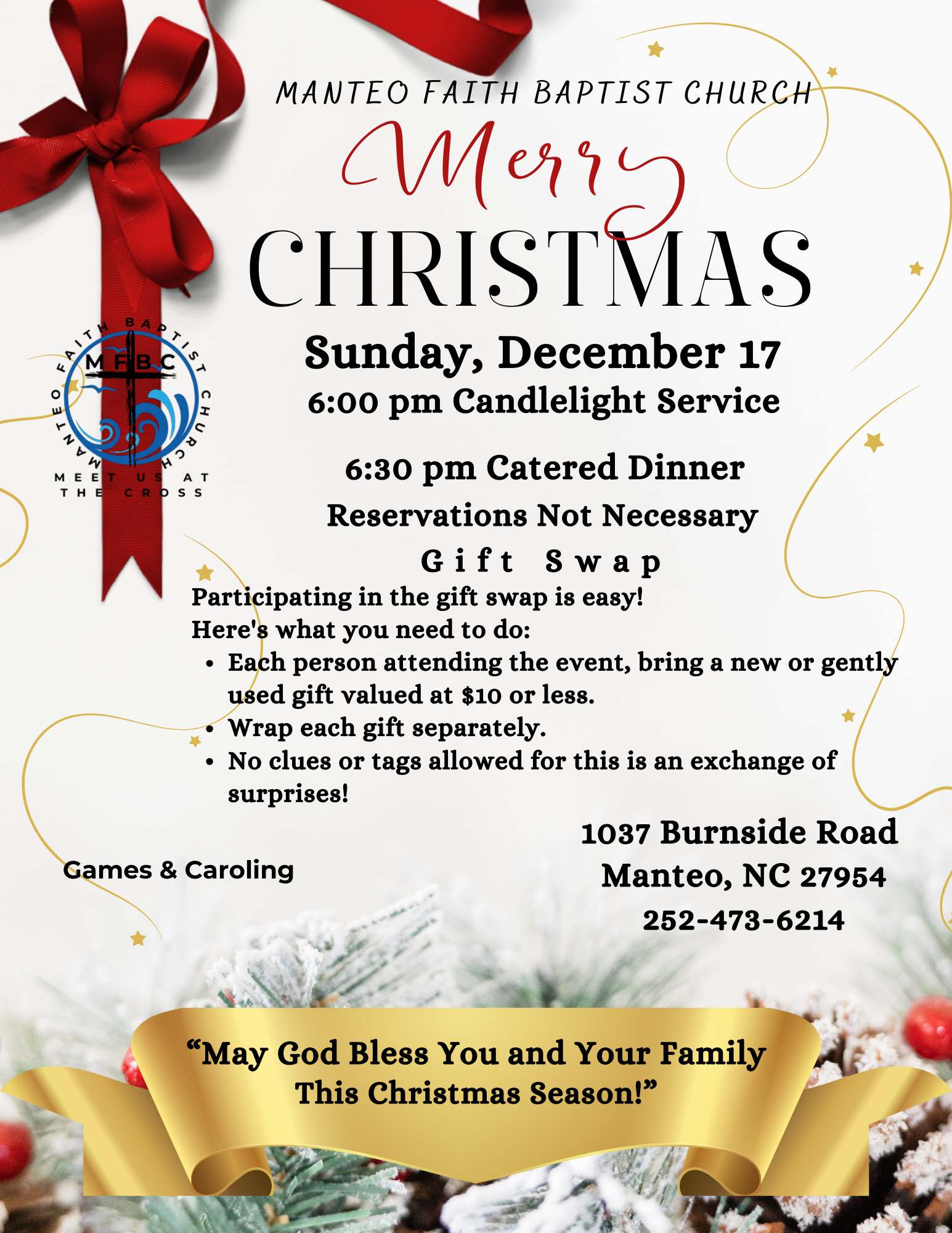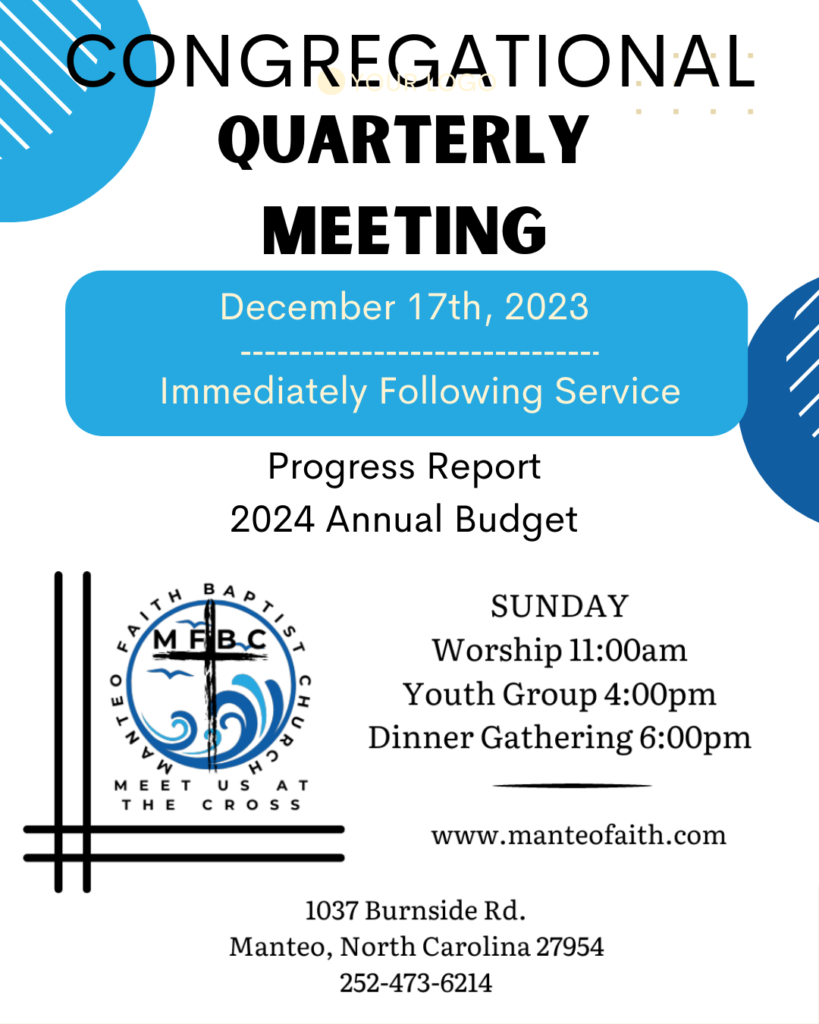 Matthew Bryan, Pastor
"Repent, for the kingdom of heaven is at hand."
Matthew 4:17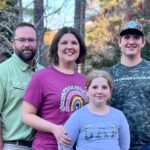 We are excited to introduce Pastor Matt, who has been a driving force in the community for many years. With his wealth of experience and passion for serving others, he is sure to be an asset to Manteo Faith Baptist Church.
Pastor Matt's background in youth ministry and pulpit preaching has prepared him well for his current role in Forensic Investigation and Evidence Management at Dare County Sheriff's Office. His ability to connect with people of all ages and backgrounds is a testament to his warm, approachable, and personable nature.
Furthermore, Pastor Matt's dedication to serving God and his community shines through in everything he does. His character traits, strengths, and skills make him a perfect fit for MFBC. We are blessed to have him as part of our team and look forward to all the great things God has in store for our church.
We would also like to acknowledge Janet, Pastor Matt's wife, who is a teacher for the Manteo School District, and their two children, Henry and Lily Mae. Together, they make a wonderful family and we are grateful for their presence in our community.
Let us all join together in prayer and thanksgiving, as we continue to grow and serve in the name of our Lord. To God be the glory!
We follow the CDC Guidelines.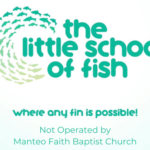 This site may contain copyrighted material the use of which has not always been specifically authorized by the copyright owner. We are making such material available in an effort to advance understanding of teaching, scholarship, education and research, etc. We believe this constitutes a 'fair use' of any such copyrighted material as provided for in section 107 of the US Copyright Law.
In accordance with Title 17 U.S.C. Section 107, the material on this site is distributed without profit to those who have expressed a prior interest in receiving the included information for research and educational purposes. For more information go to: 17 U.S. Code § 107 – Limitations on exclusive rights: Fair use
If you wish to use copyrighted material from this site for purposes of your own that go beyond 'fair use', you must obtain permission from the copyright owner.
All the videos, songs, images, and graphics used in the video belong to their respective owners, and we do not claim any right over them.
CCLI #2419284/Streaming License #20546583/CVLI #505449237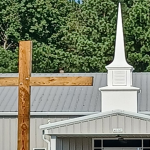 Manteo Faith Baptist Church is a U.S.-registered non-profit organization with tax-exempt status under section 501(c)(3) of the U.S. Internal Revenue Code.