Manteo Faith
Baptist Church

1037 Burnside Road

Manteo, NC 27954
June1 - Deacon's Meeting
June 6 - Communion
June 13 - Graduates' Sunday
June 13 - Quarterly Business Meeting
following Morning Worship
If anyone is interested in joining our fellowship, please contact
Pastor Heath.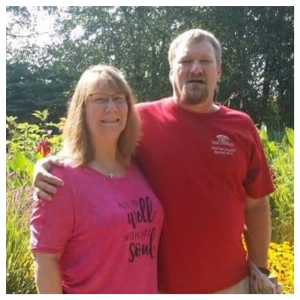 Pastor, Heath Benfield and Wife, Barbara
Phone: 828.200.5539
The Wednesday Night Bible Study will help you to understand, personalize, and apply the powerful, life-changing concepts described in video sessions of When God's People Pray. Prayer can change lives and circumstances like nothing else can. What are the keys that unlock its power, that turn prayer from a mere activity into a vital link with God and all his resources? In When God's People Pray, Jim Cymbala, pastor of Brooklyn Tabernacle, shows us truths about prayer that God has used to turn his own church from a tiny, struggling congregation into a vital, thriving community of believers who pray with passion, focus, and faith. Featuring teachings by Jim Cymbala and video interviews of ordinary people who have received extraordinary answers to their prayers, the sessions will help you pray with new confidence.
Manteo Faith Baptist Church is a U.S.-registered non-profit organization with tax-exempt status under section 501(c)(3) of the U.S. Internal Revenue Code.
We follow the CDC Guidelines.
We follow the CDC guidelines.
This site may contain copyrighted material the use of which has not always been specifically authorized by the copyright owner. We are making such material available in an effort to advance understanding of teaching, scholarship, education and research, etc.  We believe this constitutes a 'fair use' of any such copyrighted material as provided for in section 107 of the US Copyright Law.
In accordance with Title 17 U.S.C. Section 107, the material on this site is distributed without profit to those who have expressed a prior interest in receiving the included information for research and educational purposes. For more information go to: 17 U.S. Code § 107 – Limitations on exclusive rights: Fair use
If you wish to use copyrighted material from this site for purposes of your own that go beyond 'fair use', you must obtain permission from the copyright owner.
All the videos, songs, images, and graphics used in the video belong to their respective owners, and we do not claim any right over them.