Manteo Faith
Baptist Church

1037 Burnside Road

Manteo, NC 27954
June 27 - Pat & Will Fields
Leading Worship
July 4 - Communion
July 6 - Deacons Meeting
July 13 - Finance Meeting
July 11 - Returning to all Weekly Services
If anyone is interested in joining our fellowship, please contact
Pastor Heath.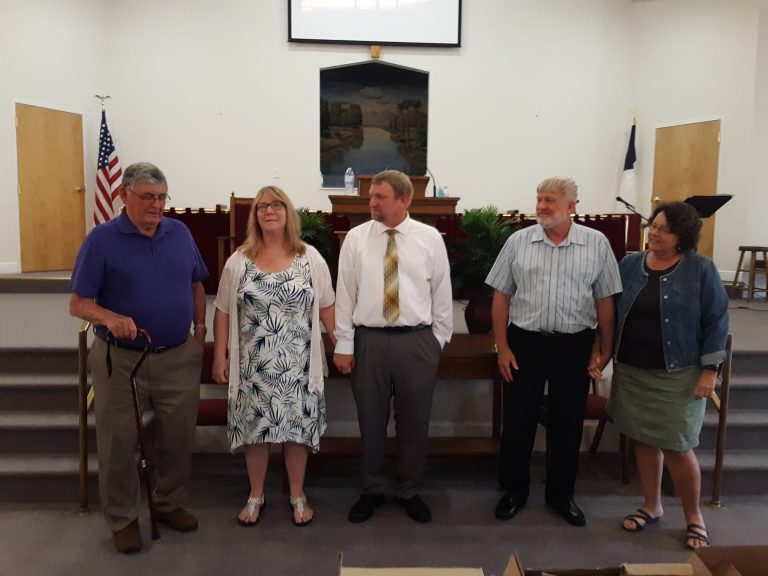 Phelpie Edmondson, Barbara Benfield, Pastor Heath Benfield, Jack Cahoon Jr., Priscilla Cahoon
Welcome to our Newest Members...
Pastor Heath and Barbara Benfield
Please welcome Pastor Heath Benfield and his wife, Barbara, to our church family. Many of you met them as Heath is our new pastor, and Barbara has been active in various ministries within the church body while receiving her Master's Degree in Apologetics. They are residents of East Lake and come to us from many years of counseling the addicted. 
Welcome to our Newest Members...
Jack and Priscilla Cahoon
Please welcome Jack and Priscilla Cahoon to our church family.  Many of you already know them as Jack is the base player and vocalist on our worship team and his wife, Priscilla, runs the audio/visual during our worship services. They are both avid pickle ball players and live in Manteo where they are active in the community. 
We thank God for the life journey that brought them to our church. We celebrate the unique impact they will make here and already have made here, through their presence, gifts and talents. May this congregation offer support in times of trouble and rejoice with them always. May our church home strengthen their faith and deepen their discipleship.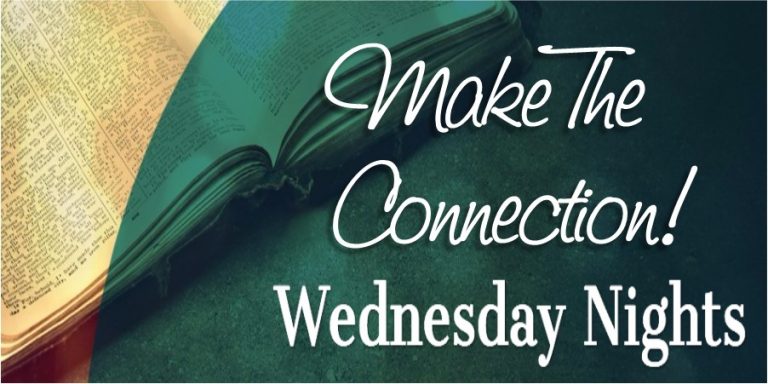 It was so good to be together as we completed the powerful, life-changing 6-week video series of When God's People Pray last Wednesday. Prayer can change lives and circumstances like nothing else can.
We invite you to join us in the coming weeks as we gather together to glorify God through fellowship with one another and to study God's Word. We believe the Bible is true and that it tells us how we can obtain new life through a personal relationship with Jesus Christ. Likewise, the Bible provides practical answers to life's questions for all who are willing to listen and obey what it teaches.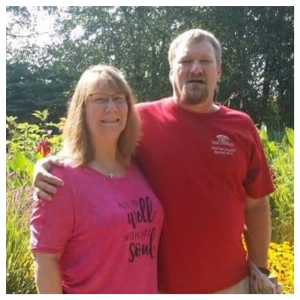 Pastor Heath Benfield and Barbara Benfield
Day Phone: 252.473.6214
Night Phone: 252.473.1842
Mobile: 828.200.5539
We are delighted to announce that, after a long search, God has answered our prayers for a new pastor. They both have a true heart for Jesus, people and the message of salvation through faith and God's grace. Many of you met them when Heath conducted services as our interim pastor. The Benfields are residents of East Lake and come to us from many years of counseling the addicted. They both know the saving grace of Jesus and share openly about their journey. Come meet the dynamic duo and hear their testimony of how Jesus can change lives. Join us for worship on Sunday at 11 AM, Wednesday Night Bible Study at 6:30 PM, and Intercessory Prayer at 10 AM Monday thru Friday.
Manteo Faith Baptist Church is a U.S.-registered non-profit organization with tax-exempt status under section 501(c)(3) of the U.S. Internal Revenue Code.
We follow the CDC Guidelines.
We follow the CDC guidelines.
This site may contain copyrighted material the use of which has not always been specifically authorized by the copyright owner. We are making such material available in an effort to advance understanding of teaching, scholarship, education and research, etc.  We believe this constitutes a 'fair use' of any such copyrighted material as provided for in section 107 of the US Copyright Law.
In accordance with Title 17 U.S.C. Section 107, the material on this site is distributed without profit to those who have expressed a prior interest in receiving the included information for research and educational purposes. For more information go to: 17 U.S. Code § 107 – Limitations on exclusive rights: Fair use
If you wish to use copyrighted material from this site for purposes of your own that go beyond 'fair use', you must obtain permission from the copyright owner.
All the videos, songs, images, and graphics used in the video belong to their respective owners, and we do not claim any right over them.