Manteo Faith
Baptist Church

1037 Burnside Road

Manteo, NC 27954

Join us on Saturday, April 24th @ 5 PM
Meet and Greet in Social Hall
Dinner (bring Side Dish or Dessert)
Q&A for Candidate Heath Benfield

Sunday, April 25th @ 11 AM
Worship & Ordination Ceremony
Join us to celebrate this occasion.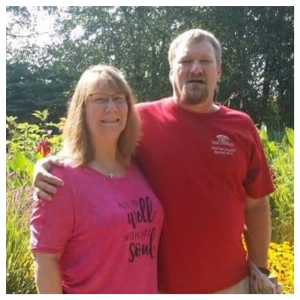 Ordination Ceremony
 Interim Pastor, Heath Benfield
Join us to celebrate Heath Benfield's Ordination on Sunday, April 25th, in the Sanctuary during the 11 AM Worship Service.  Ordination symbolizes God's call to ministry, Heath's commitment of himself to the ministry in the will of God, and the church's approval of Heath for the ministry — on the part of the church this ceremony is an act of approval, not an act of bestowal. The term "ordain," which is used often in Baptist and other Christian circles, never occurs in the New Testament. The Greek word translated 'ordain' in the King James Version is better translated 'appoint.' When Jesus said, "Ye have not chosen me, but I have chosen you, and ordained you" (John 15:16); he used a word meaning to 'appoint' or to 'place.' In both the Old Testament and New Testament leaders were 'appointed' or 'set apart' in a special way. The public is invited to join us to 'appoint' or 'set apart' Heath in this same special way.

Join us on Saturday, April 24th @ 5 PM
Meet and Greet in Social Hall
Dinner (bring Side Dish or Dessert)
Q&A for Candidate Heath Benfield
Manteo Faith Baptist Church is a U.S.-registered non-profit organization with tax-exempt status under section 501(c)(3) of the U.S. Internal Revenue Code.
We follow the CDC Guidelines.
We follow the CDC guidelines.
This site may contain copyrighted material the use of which has not always been specifically authorized by the copyright owner. We are making such material available in an effort to advance understanding of teaching, scholarship, education and research, etc.  We believe this constitutes a 'fair use' of any such copyrighted material as provided for in section 107 of the US Copyright Law.
In accordance with Title 17 U.S.C. Section 107, the material on this site is distributed without profit to those who have expressed a prior interest in receiving the included information for research and educational purposes. For more information go to: 17 U.S. Code § 107 – Limitations on exclusive rights: Fair use
If you wish to use copyrighted material from this site for purposes of your own that go beyond 'fair use', you must obtain permission from the copyright owner.
All the videos, songs, images, and graphics used in the video belong to their respective owners, and we do not claim any right over them.